Conceptualization




Our friendly team will help you transform your ideas, big or small, into reality. We provide assistance in layout, finish selection, budgeting, even providing recommendations for the best contractor to get the job done.

Photo Album Gallery Place Holder - Please wait while the Photo Album loads. If the album does not show, please refresh the page to try again.

Traditional Craftsmanship
Our talented craftsmen work hard to bring your ideas to life. While technology has come a long way, sometimes you just cannot replace the result of a hand-crafted piece.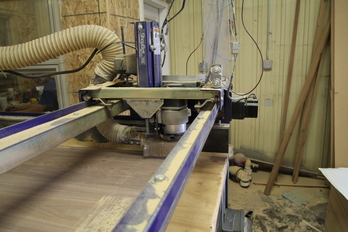 CNC Routing
Using the latest in CAD/CAM and design software, Pearl City Wood Products can control the quality of our products down to a fraction of an inch. Our level of automation ensures high quality, professional products every time.

Lasting Finishes
Whether your project is paint or stain, our finishing process helps protect and enable your investment stand the test of time. Samples in a variety of colors and styles are available, or we can prepare custom samples to suit your needs.